Our Events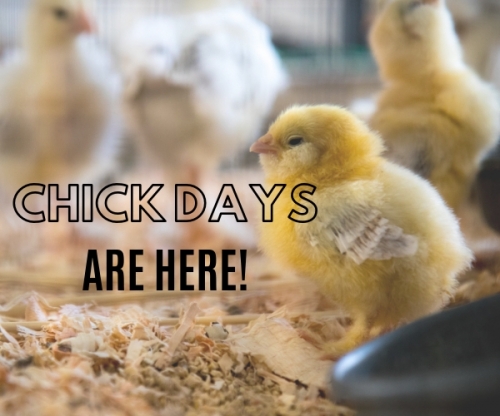 Spring 2019 Chick Order Form
Special Event
Peep. Peep. It's time to place your 2019 chick order! Orders are due by April 15th... birds will arrive the 2nd week of MAY. Orders must be prepaid. We will call you when your birds arrive.
Click here for our Spring 2019 Chick Order Form.
Visit Westfield Feed or Easthampton Feed to place your order.